The Blog
Discover Your Identity in Christ
---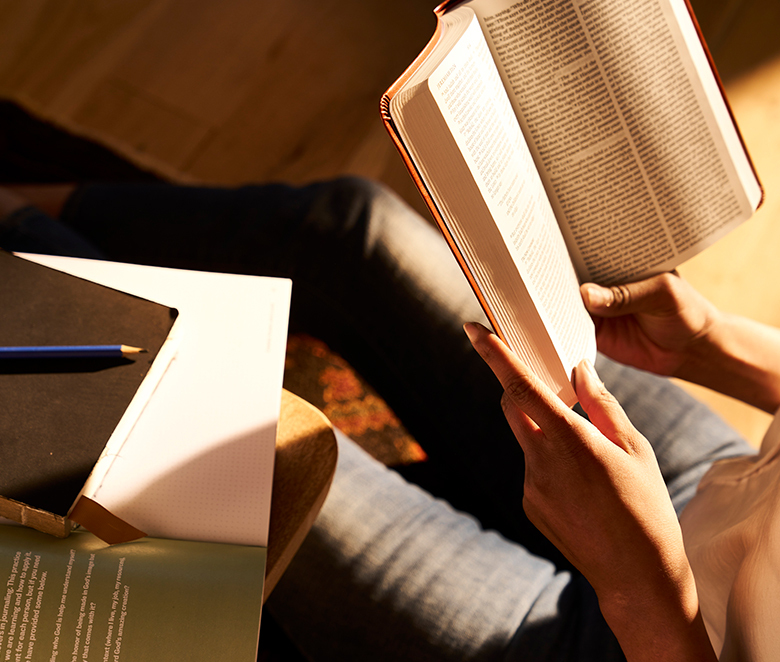 Identity is a familiar term, but what does it mean? Simply put, an identity is someone's sense of self as an individual and as a member of social groups.
Ah… your sense of self. Many of us would say our sense of self changes over the years—or, if we're being honest, daily. Some of us are on an unrelenting search for our sense of self, while others have given up.
So, how do you "discover yourself"? How do you uncover your identity? Fortunately, God does not leave us in the dark on this topic. Although it doesn't happen overnight, you can know who you are as a human being and as a follower of Jesus.
Leaves and Roots
It can help to view your identity like a magnificent, beautiful tree.
Everything that makes you unique—your personality, your job, your role in a family, your hobbies—contributes to your sense of self. And all these things change as you grow and enter new seasons of life. If you're single now, you might become a spouse later. You might transition from having fur babies to being a parent. Or maybe you'll experience a change in career or a shift in worldview.
Think of these components as the leaves on your identity tree. Like leaves on an old oak, they grow and change colors; they fall and are reborn. These parts of your identity bring meaning to your life, but depending on them for your sense of self can feel like chasing after the wind.
Instead of founding our identity on realities that tend to ebb and flow, we need something unchanging to establish the root system of our identity.
When your identity is based on who God made you to be, you'll have the deep roots needed to face challenges and changes without losing your sense of self. These roots will allow you to thrive as your personality evolves and as circumstances shift your roles and perspectives. The winds and storms will come, but your identity won't crumble.
Discover Your Identity
If you want to uncover your identity in Christ and understand who God created you to be, then we invite you to join us in our Identity Series. In these studies, we guide you through impactful passages of the Bible that will strengthen your sense of self and cultivate strong roots of identity—roots that will help you navigate comparison, failure, or doubt. When you understand what Scripture says about your identity, your magnificent, beautiful identity tree will stand tall and confident no matter the season.
In this series we tackle some of life's biggest questions: Who am I? What does the Bible say about my identity? How does sin affect my identity? Who does Christ say I am? If you've ever asked yourself any of these questions, you're not alone, and you're in the right place.
Here at Yarrow, we invite you to bring your doubts, your questions, and your struggles. We don't have all the answers—and we won't pretend to. But we will come alongside you and guide you through the Bible to uncover some amazing truths by allowing God to speak to you personally. We'll help you think critically about Scripture and what it means for real life, right now.
This series is releasing summer of 2023, beginning with Known: A Study of Identity, Part One. Start
your identity journey with a free excerpt from this study—download now!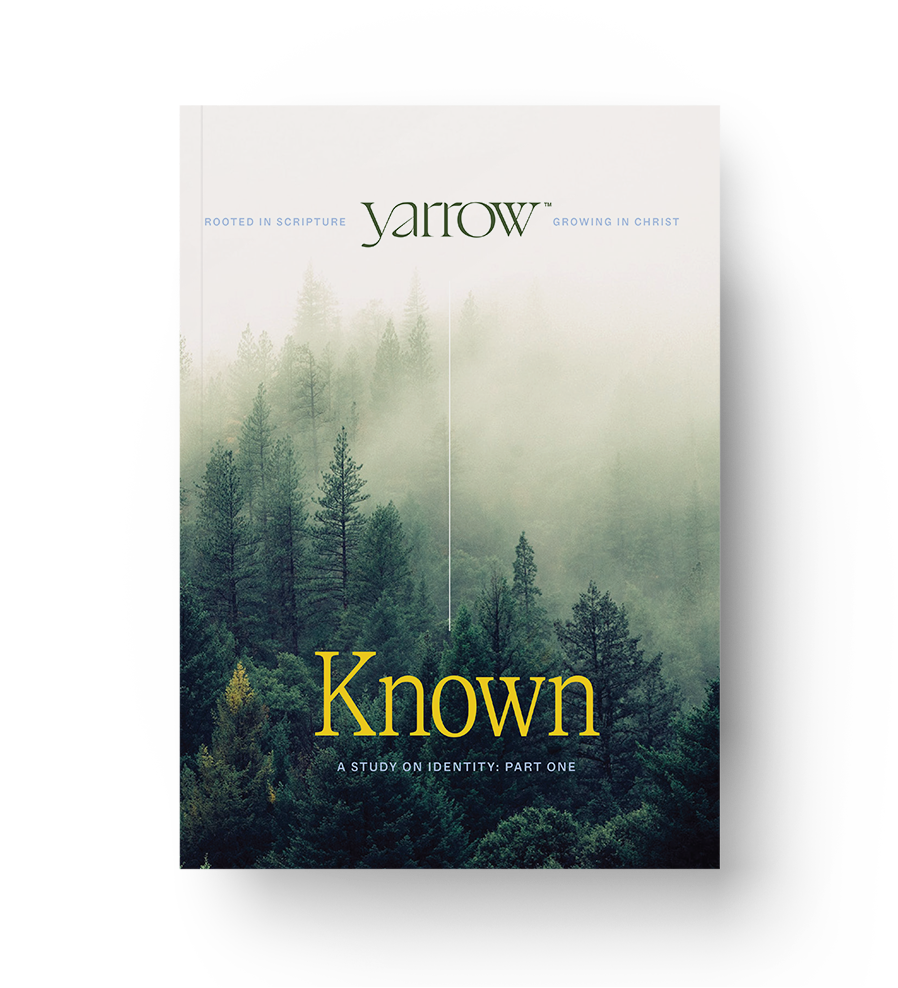 Known
A Study of Identity, Part One
Have you ever asked yourself, Who am I? It's a question most people ask early on in life, but even as adults, our identity can feel elusive. Seasons in life change, and so do we. But no matter how the seasons in life change, your identity in Christ never does. In this study, we guide you through chapters in Genesis, Psalms, Job, and Ephesians. We'll challenge you to apply God's Word to your life through journaling prompts, mindfulness exercises, community, and more. Join us as we look to Scripture to better understand your spiritual identity!